Our most popular giveaway has now returned! 

2020 has been extra hard on all of us. :( Santa Dabolly wants to treat y'all with some free gifts earlier this year!

Enter below to win a box full of our most-loved products. Shipping is on us as well of course!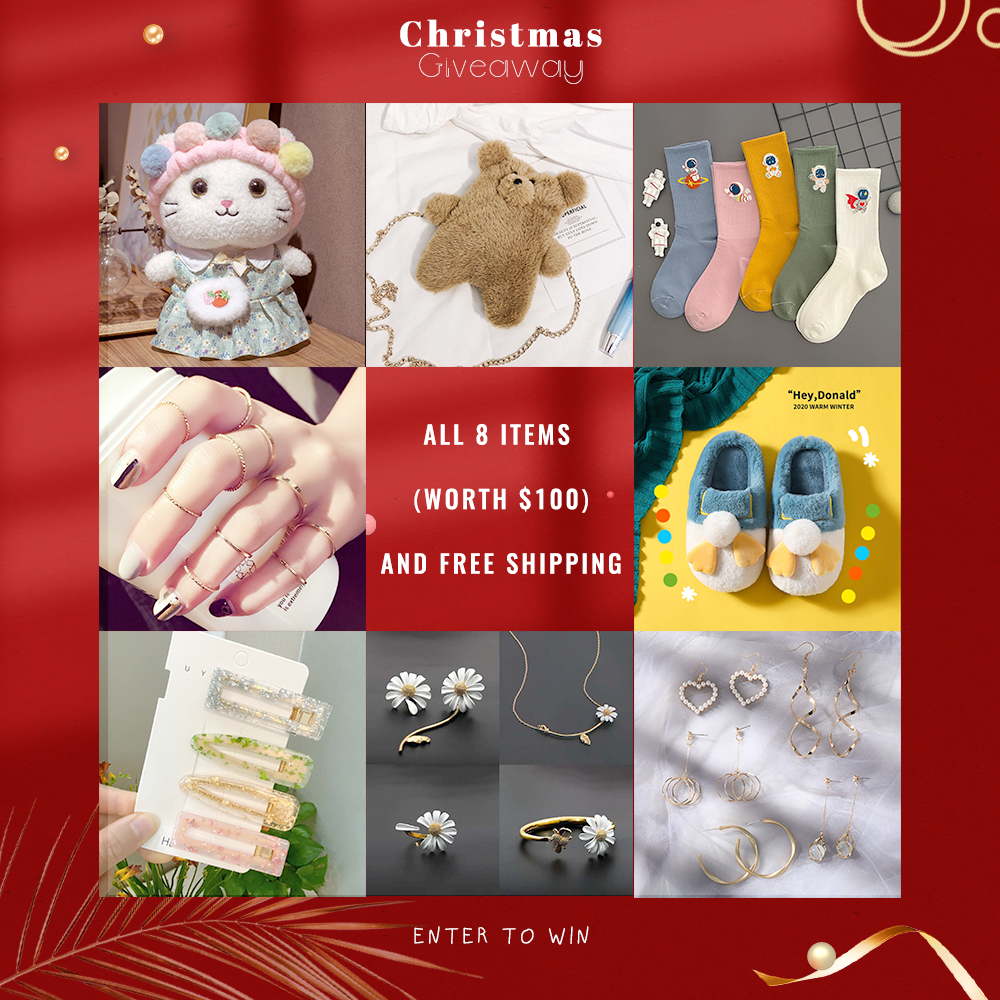 Products include: (1) 1 * rabbit toy; (2) 1 * bear bag; (3) 1 * 5-pack space-themed socks; (4) 1 * 10pcs rings set; (5) 1 * Donald Duck fluffy slippers; (6) 1 * 4pcs hair clip set; (7) 1 * 4pcs daisy jewellery set; (8) 1 * 5-pairs assorted earrings set)

To enter:

🎉 Pool 1:
1⃣ Follow us on Instagram @dabolly_marketplace
2⃣ Like the Christmas Giveaway Instagram post
3⃣ Tag two friends you're thankful for in the comments and each of them will receive a £10 or $15 gift card from us when you win the big prize🥰. (multiple entries allowed!*)

🎉 Pool 2:
Fill in the signup form at the bottom of the page to enter the competition

You can enter the competition anytime until 23 November 23:59 EST (4:59 GMT). Winners will be announced on 24 November. You do not need to make a purchase to enter the competition.

We will draw one winner to win the big prize and two more winners to win a £10 or $15 gift card**! Better enter both pools to maximize your chance to win!! 🤩🤩

Note: We will have another giveaway in early December so stay tuned!
Note:
1. *While multiple entries are allowed and you can tag as many friends as you like, only two friends will win the gift cards when you win the big prize.
2. **If you are the gift card winner (rather than the big prize winner), there will be no gift cards for your friends. 
3. Terms and Conditions