The Latest on Dabolly's Response to COVID-19
As the coronavirus situation continues to evolve, we know how important it is for our customers to feel safe with their purchases and deliveries. That's why we want to share the steps we are taking to keep our products and warehouses clean and maintain a healthy environment. 
We have put in additional safety measures to limit contact between employees and carry out disinfection and sanitizing practice on a daily basis. Our warehouse staff who handle products picking, packaging and shipping receive daily temperature checks, and are required to wear surgical masks at all time. 
We are doing all that we can to make sure our customers receive their order safely. To accommodate our best safety practices, and due to cancelled shipment flights, prolonged custom checks, and mandatory package disinfection processes, we are experiencing some delays on our shipments. 
Our latest data showed standard shipping may be delayed for an average of 1-2 weeks and expedited shipping may be delayed for an average of 5-7 days. We are currently working with couriers to find a way to deliver shipments in a timelier manner, but we encourage you to order ahead of time to allow 1-2 weeks of potential delays. 
TRACK YOUR ORDER
To track your order, you can either find the tracking number in the shipment confirmation email we sent you (normally titled "A shipment from order # is on the way"), or find it in the Order History. Then enter it below and click the "TRACK" button. 
Please find the table below for common tracking terms and the corresponding status: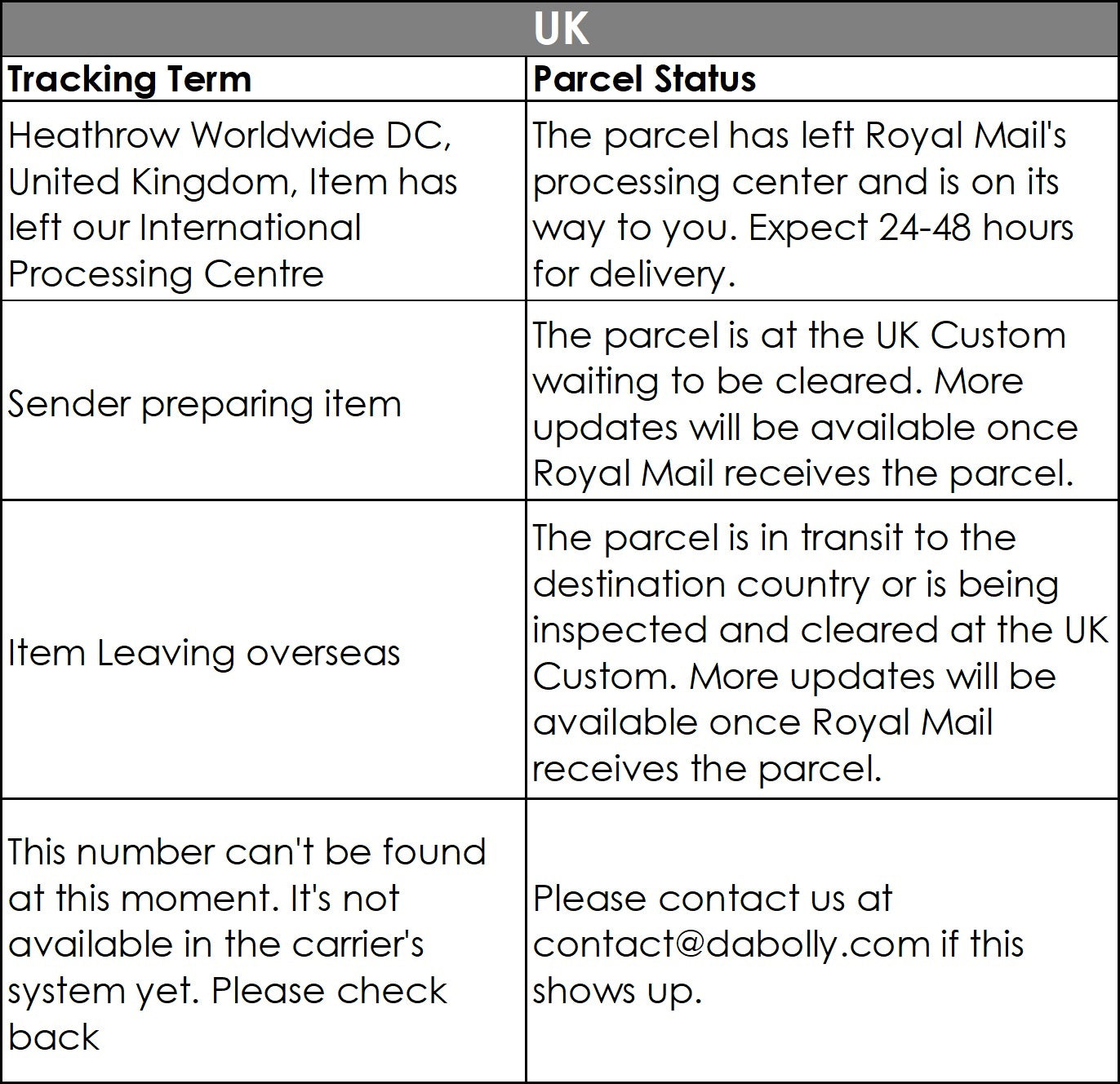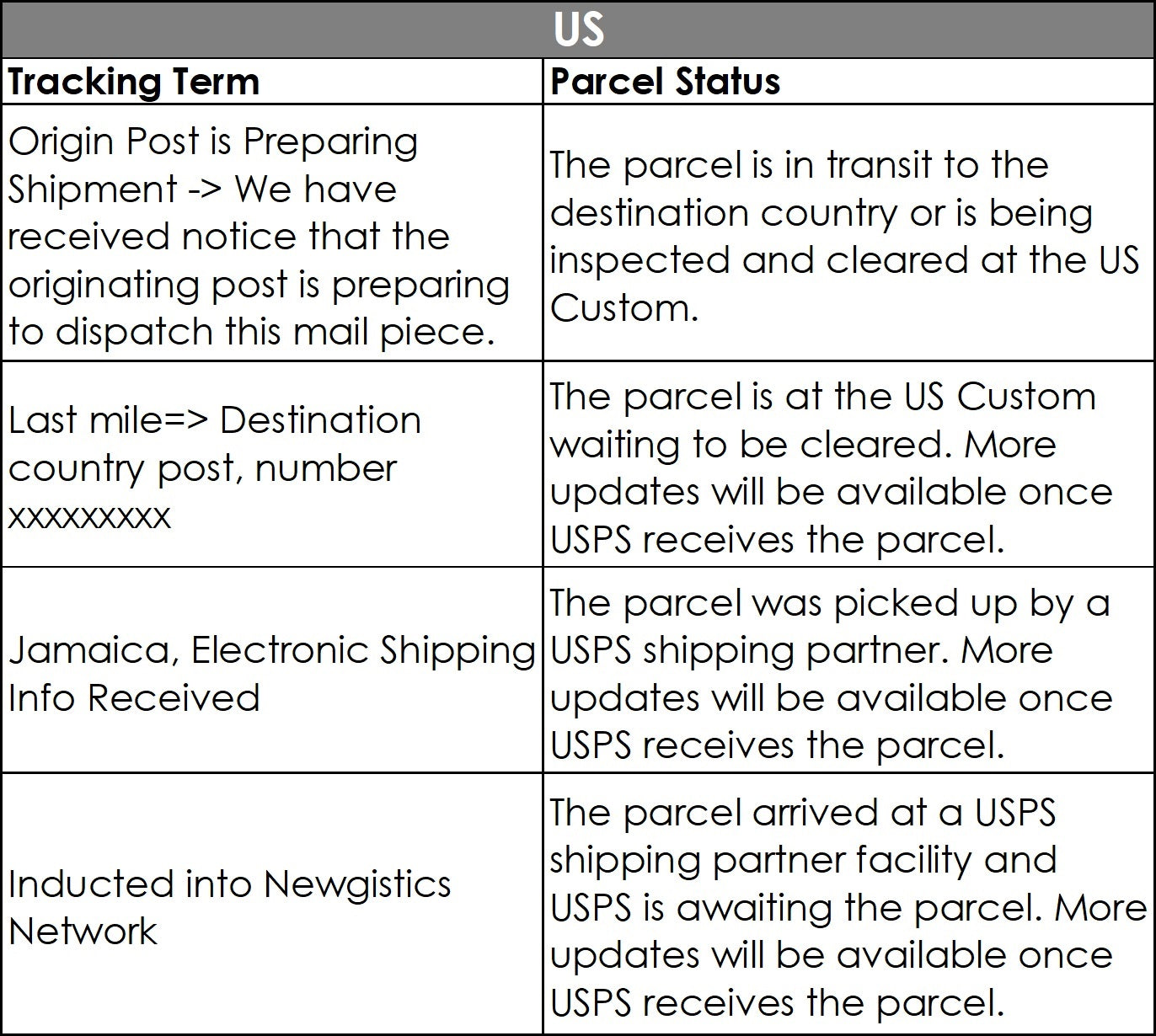 For other countries, please contact us at contact@dabolly.com if you need help in understanding the tracking terms. 
Moving forward, we will continue to make improvements to our shipment center, warehouses, and costumer service to ensure you receive your packages safely and on time. As the situation changes, we will provide more updates here. 
Thanks again for your support during this trying time. Hope you all are staying safe, well, and sane. We are all in this together.
Updated on: June 20, 2020